About IICC 2023
2nd  International Industrial Chemistry Conference 2023 (IICC-2023) to be held on March 3-4th, 2023. This two days virtual conference is devoted to stimulate engagement, networking and collaboration among researchers from renowned universities and professionals from industry to encourage knowledge and technology exchange by sharing strengths for mutual benefit.
Who should attend?
All the Stake Holders (both Academia & Industry) & Innovators

Experts Looking for Collaborative Work

Product Developers
Why to attend?
Be the first to showcase your research, innovation and brand to gain competitive advantages.

Global networking

Meet your target audience and explore your product and services.

To meet experts

Learning in a new space

Brand establishment
About Department of Chemistry, NEDUET
The Department of Chemistry has been established as an independent full-fledge department from Department of Mathematics and Basic Sciences in 2010. The aim of the Department of Chemistry is to produce proficient industrial chemistry graduates who can fulfill the specialized needs of growing industries. Therefore, the Department of Chemistry offers following degree programmes:
Four Years BS Industrial Chemistry Programme

Two years MS Industrial Chemistry Programme

PhD Chemistry Programme
These programmes are designed with emphasis on the application of scientific knowledge onindustrial problems. The goal of these Industrial Chemistry degree programmes is to shift from general education to more purposeful education. Beside academic and research activities in the university, our students gain practical education about various industrial procedures through industrial visits. Mandatory internships also prove our undergraduate students the hands-on experience they need to land a better career. Many of the undergraduate final year projects, Master Independent study projects and dissertations were acknowledged in academic fraternity in the form of conference posters as well as oral presentations and research publications in HEC approved journals. Various interdisciplinary and collaborative research projects are also going on. Faculty of the department also fetched research funding from Higher Education Commission, Pakistan.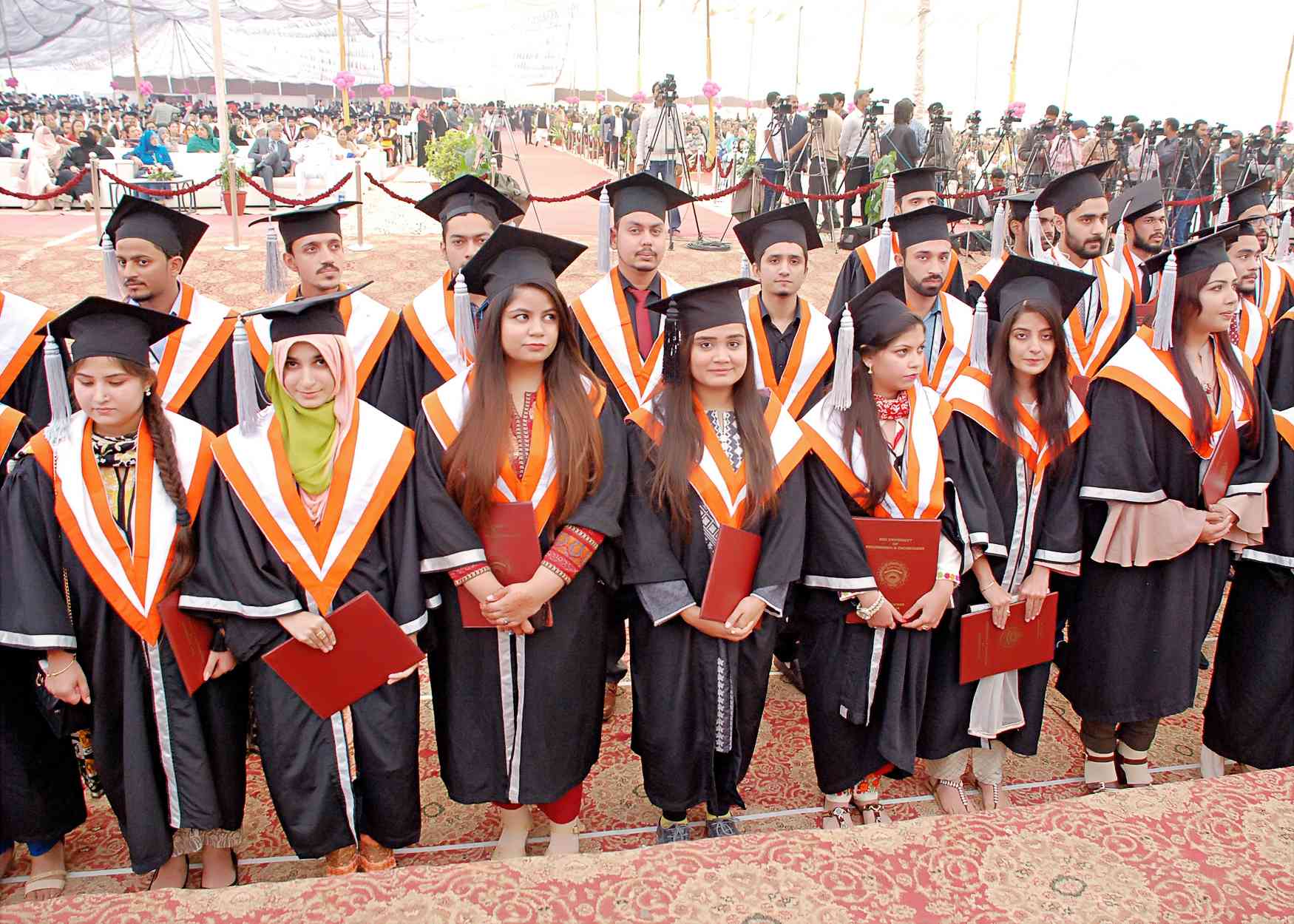 ​
​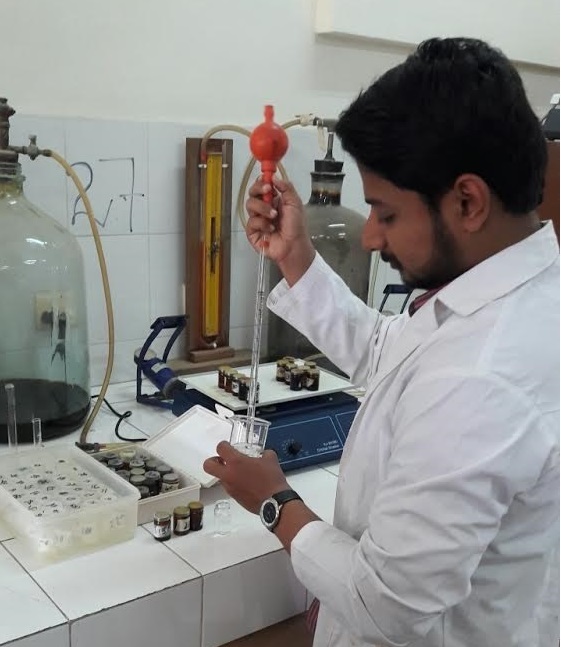 ​
​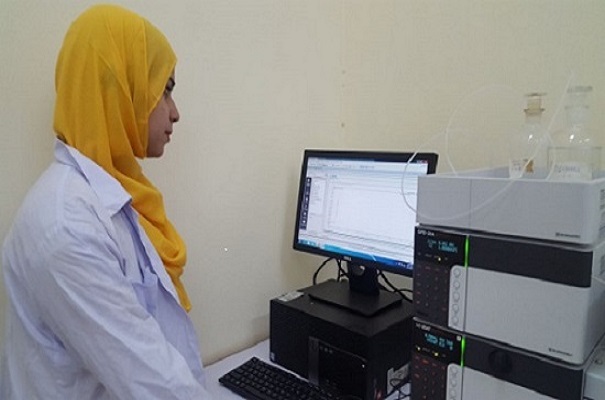 ​
​Vision of the Department
To provide a strong foundation in fundamentals of chemistry through courses offered by the department for engineering students in the university.

To provide broad based curriculum in chemistry with the aim of producing engineers and chemists with awareness on the importance of chemistry in the industry.

To attain excellence in teaching chemistry to undergraduate, graduate and post graduate level students.
Research-intensive PhD programme introduces students to research skills and dedicated knowledge which will broad their horizon and will equip them for career opportunities they pursue after their doctorate studies. This program aims to produce motivated, self-directed, and independent subject specialists who can identify and solve applied as well as basic scientific queries of their area of interest. PhD students will gain experience through working closely peers, faculty and professionals in their field.
About NED University of Engineering & Technology
NED University is one of the oldest engineering institutions of Pakistan. Currently, it is offering Bachelors, Masters and Doctorate programmes in various Disciplines in Engineering and Sciences. The University aspires to prepare its students to excel professionally as well as contribute to research and development in their respective fields. Throughout the year, numerous seminars, training's, conferences and competitions are held to hone the students, leading to better academia-industry collaboration. NED University of Engineering and Technology (NEDUET) has been ranked among the world's top 200 universities for "impact" by Times Higher Education. The institution located in Pakistan's largest city of Karachi is ranked among 101-200 in the world. NEDUET also tops the rankings for impact among Pakistani universities included in THE 2019 rankings. The Times Higher Education (THE) University Impact Rankings assess universities against the United Nations' Sustainable Development Goals (SDGs) to provide "comprehensive and balanced comparisons across three broad areas: research, outreach, and stewardship".​​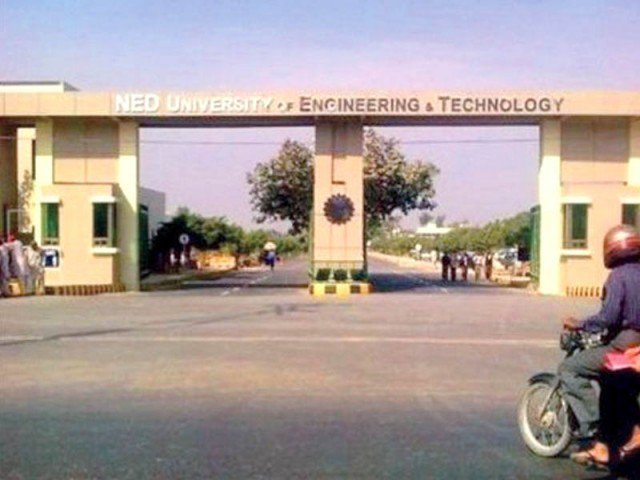 ​
​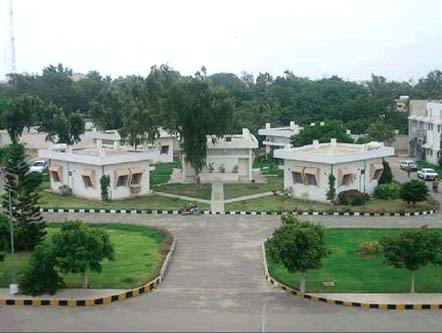 ​
​NED University is Pakistan's flagship engineering institution which shall soon be celebrating its centenary. NED University provides best learning environment to its students and researchers. The university has state of the art laboratories for use by the students, faculty and industry. Our mission is to make research and development, and innovation a strategic priority for the university, as these are essential elements for the sustainable development and economic growth of the country. The university aims to strengthen its existing linkages with other academic institutions, government and industry, and to develop new linkages. It is our utmost desire to see NED University becoming a leading university in the region and the world.